NST Michael Hora Announces Retirement -- Kevin Tabarus Named Next Secretary-Treasurer Effective June 10, 2023
April 6, 2023 Statement from NPMHU President Paul Hogrogian (pdf)
On April 4, 2023, after concluding his traditional report to attendees of the Semi-Annual Meeting of the Local Unions in Reno, Nevada, National Secretary-Treasurer Michael Hora announced his impending retirement to be effective on June 9, 2023.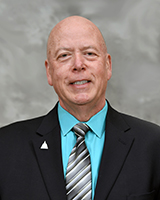 Brother Hora has served the membership of the NPMHU in a variety of positions and assignments at the local and national level for nearly thirty years, most notably sitting on the Field Negotiating Committees in preparation for the five previous rounds of national negotiations and on the national bargaining team in 2011, 2016, 2019 and 2022.
Brother Hora served as a National Representative in the Contract Administration Department, as Executive Director of the NPMHU-sponsored health plan known as the Mail Handlers Benefit Plan, and as Assistant to the past two National Secretary-Treasurers. In February 2019, Brother Hora was inducted as NPMHU National Secretary-Treasurer, a position he will hold until his retirement on June 9, 2023.
I am pleased to announce that by a unanimous vote of the National Executive Board, Local 300 President Kevin Tabarus has been selected to fill the forthcoming vacancy as National Secretary-Treasurer, effective June 10, 2023.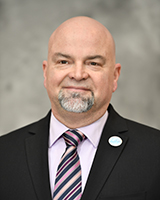 Brother Kevin Tabarus started as a Mail Handler in 1987. He has served the NPMHU performing a variety of tasks and positions. He first became a shop steward in 1990 in Hicksville, on Long Island, NY. In 2001, Brother Tabarus was appointed as Branch President of the NY PMPC/NY L&DC (now Bethpage P&DC) Branch. In 2007, Kevin joined the Local 300 Executive Board as the Local 300 Treasurer. Brother Tabarus began his tenure as Local 300 President in 2015.
He has been a delegate to the NPMHU Conventions in 2000, 2004, 2008, 2012, 2016, and 2020, and eh served as a delegate to LiUNA Conventions in 2006, 2011, 2016, and 2021.
Brother Tabarus has also served on several Committees for the NPMHU, including: Field Negotiating Committee, Constitution Committee, and the NPMHU Election of Officers Committee. Kevin has also instructed officers of the NPMHU during recurring Financial Management Training programs and as an Arbitration Advocate.
Please join me in congratulating Mike is his forthcoming retirement and Kevin on his new position. I am sure I speak for all Union representatives when I say that we look forward to working with Kevin in this new role as we face the many challenges that lie ahead.